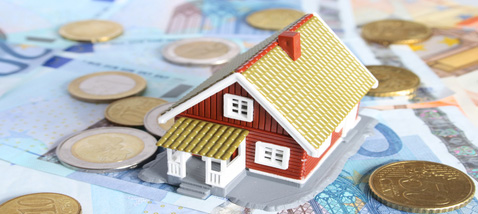 How To Get The Best Price
The process of negotiating for sellers begins well before an offer is accepted, or even made. It's a fact that every buyer wants to end up paying the least amount possible for the purchase of their home and, in slower markets; they are unquestionably in search of a bargain. It's my job to provide my sellers with services aimed at improving the position of their home on the market by making it more competitive. I also help by assisting them when they have to counter a low offer or deal with a buyer who is resisting the fair pricing of the property. That's why I stay constantly updated on home prices in Orange County.
A large portion of the process of setting home prices in Orange County involves CMAs. These will help me with suggesting the best price for listing your home. We will start at an appropriate price that is in line with the current market, while also leaving some room for negotiations. Then, we will combine all of the market specifics with the human factor of potential buyers. I have a really good handle on this type of negotiation since I am involved in this area every single day. My job is to put together a combination of home prices in Orange County and a method of resolving the specific contingencies for your home to come up with the right price.
Distressed properties and foreclosures that are on the market in your area could make you feel intimidated because they can cause the prices to move downward. It's important to be aware of the fact that the selling prices of those homes, as compared to seller-occupied homes that are in better condition, can differ by between 20 and 30 percent. The majority of distressed properties are found to be in poor condition and may not even be capable of qualifying for a mortgage unless some serious repairs are made.
When you are selling a move-in ready home, it generally will bring a higher price. Making your home look as move-in ready as possible will help to ensure the best price, so I will make some recommendations regarding what you can do to improve the curb appeal of your home with landscaping, as well as some indoor and outdoor improvements to that end. In addition, I will probably suggest that you stage your home for improving the chances of a sale. This can be done by removing, moving or adding some home furnishings so that your home looks more spacious, as well as giving potential buyers the chance to see it as their new home.
It's also important to remember that many price negotiations can be quick while others end up involving numerous counter offers. Also, home prices in Orange County are not always the only consideration, because other terms and conditions could involve some level of owner financing, household items to be part of the sale, and closing costs. I will work closely with you, so that I am totally aware of your needs and can customize all negotiations to your specific requirements and get you the best deal possible.